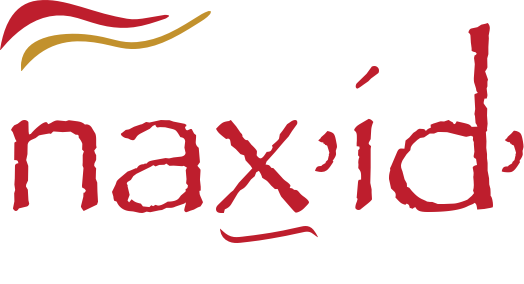 Hidden away in Port Hardy on the northern tip of Vancouver Island, nax'id' Pub is a wonderful place to relax and unwind while enjoying an amazing selection of drinks and our delicious hand-made dishes, inspired by local ingredients and First Nations' flavours.
1-855-949-8525
Join Us For
Happy Hour Daily - 3pm to 6pm
Appy Hour Daily - 4pm to 6pm - 25% Off
Taco Tuesdays - 5pm to 9pm - $10 per order
Wing Wednesdays - 5pm to 9pm - $10 per lb.
Fish Fridays - 5pm to 9pm - 13$ for 2pce Cod and chips
Saturday and Sunday Promos - Mimosas $7.50 and Caesars $ 6.50
Sundays 3pm to 11pm Open Pool Tables
Nax'id Pub is temporarily closed due to Covid-19
Take-Out & Daily Specials. Lunch from 11:30am-2pm. Dinner 5pm-9pm, 7 days a week, PICK-UP ONLY. Check out the Kwa'lilas Facebook page for Daily Specials.
Off-Sales are available in Ha'me Restaurant from 5pm to 9pm daily, PICK-UP ONLY.
Call 250-949-8884 or 250-949-8525
"At the Kwa'lilas Hotel, we are continuously monitoring the development of COVID-19. Our number one priority is the well-being, health and safety of our guests and team members. In order to secure just that, we have set-up procedures, plans and routines in place, so that all of our guests can feel safe when staying at or visiting our hotel.
We follow the guidelines of local health authorities and act according to our set-up routines and procedures in the event of a case of COVID-19 at our location. Our team members are trained to handle situations that may occur at our hotel and we have confidence in their abilities.
At our hotel, hygiene and cleanliness are always prioritized. We are also emphasizing the importance of good hand hygiene based on recommendations from local health authorities. We have strict hand hygiene policies for our team members before eating or preparing food and after using the bathroom. We also encourage guests to frequently wash their hands with soap and warm water.
What we do at our hotels for securing the safety of our guest:
· We follow the guidelines and recommendations of local authorities
· All employees have been provided with information about COVID-19 and management instructions
· Increased focus on hand hygiene in all departments of the hotel
· Increased cleaning and hygiene protocols
· Regular disinfection of exposed surfaces such as door handles, card terminals and elevator buttons with anti-bacterial liquids
· Observance of the procedures for dealing with colleagues who are ill
·  Security precautions that anyone can take to protect themselves and others from COVID-19
· Frequent hand washing
· Have hand disinfection ready
· Avoid unnecessary hand contact
· Avoid touching eyes, mouth and nose
· Cover the mouth with the elbow when coughing and sneezing
· Keep at least one meter away from coughing or sneezing persons
The Kwa'lilas Hotel is open and will operate as normal until further notice, and with safety as our main priority and we are taking every precaution in order for our guests to feel safe when staying or visiting our location.
We recognize that these are unsettling times and whether you are traveling now or in the future, we want you to know that your safety and well-being are our first priority.
Whenever you travel, we are waiting with open doors and open hearts to serve you."
Thank you, Paul Cox/ General Manager