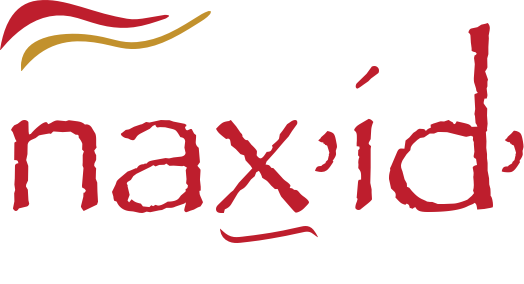 Hidden away in Port Hardy on the northern tip of Vancouver Island, nax'id' Pub is a wonderful place to relax and unwind while enjoying an amazing selection of drinks and our delicious hand-made dishes, inspired by local ingredients and First Nations' flavours.
1-250-949-8886
Join us in our Patio and try our Locally Grown Gwi' Gwi' Oysters
Directly from the Ugʷiwa' Conservancy and the traditional territory of the Gwa'sala-'Nakwaxda'xw
Covid-19 Safety Policies and what to expect when you visit our Nax'id' Pub & Outdoor Patio
If you are sick please do not enter. Please sanitize your hands before entering and wait for your host to direct you to your table. Our hostess will ask you for your name & phone number (due to Covid-19 standards). 6 people maximum per table and No mix and mingling allowed. Our servers will come to take your food & drink orders. If you leave the restaurant or use the washrooms, please wash your hands. Be Kind, Be Calm, and respectful to our staff and other guests at all times.
At the Kwa'lilas Hotel, our number one priority is the well-being, health, and safety of our guests and team members. Our team members are trained to handle situations that may occur at our hotel and we have confidence in their abilities. We are also emphasizing the importance of good hand hygiene based on recommendations from local & provincial health authorities. We have strict hand hygiene policies for our team members before eating or preparing food and after using the bathroom. We also encourage guests to frequently wash their hands with soap and warm water.
Whenever you travel, we are waiting with open doors and open hearts to serve you."
#KwalilasCares #Supportlocalbusiness #Gilaskasla
Thank you, Enrique Toledo – General Manager